Heya!
So remember last week when I was trying to figure out how to use up all those scraps? Well, I figured out one really great way!
Make a mini album! This one is 3x5 - the perfect size to use up lots of little pieces. I used mostly the Salt Water Taffy and Mary Ellen kits for this one.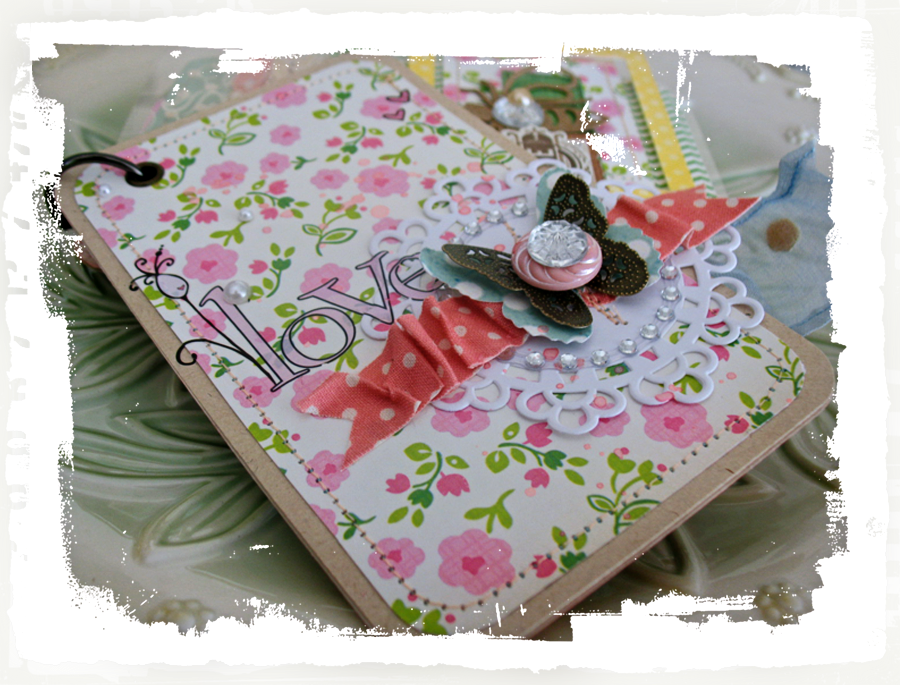 I started by making the bases for all the pages the same size, and stitched most of them so that they would have a feeling of continuity that is really important, especially when working with something small.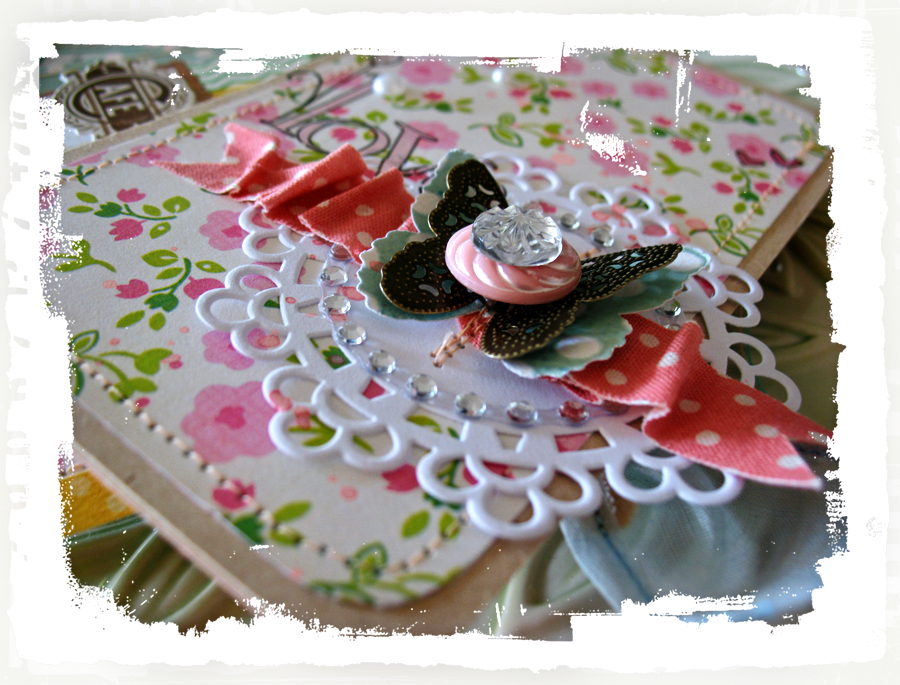 There's lots of layering on this mini, trying to use up some really small pieces, tucking them in here and there. I LOVE this antique brass butterfly from Making Memories!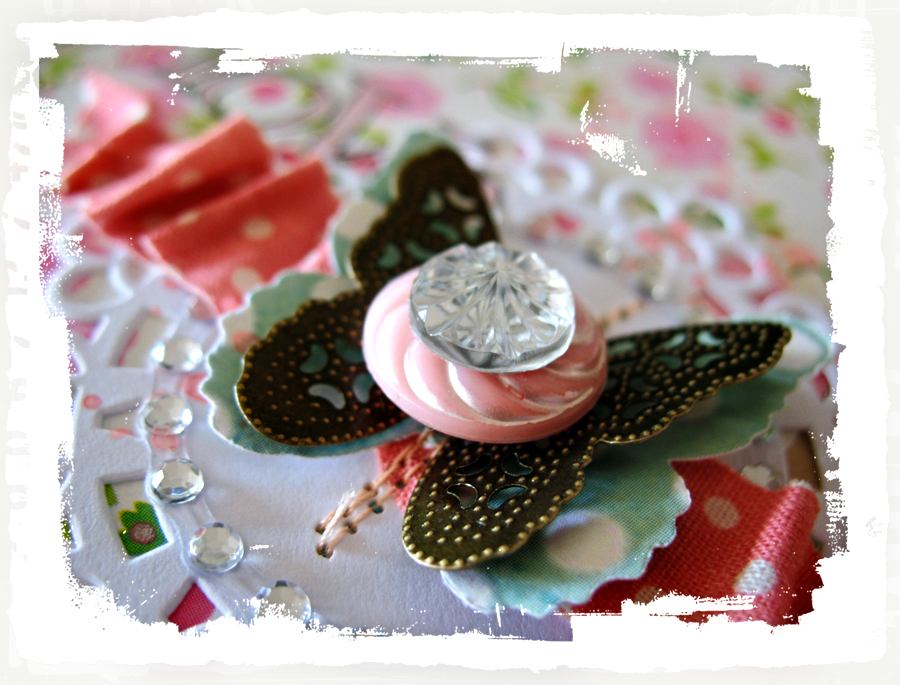 Don't be afraid to add some inks and sprays to these layouts, too.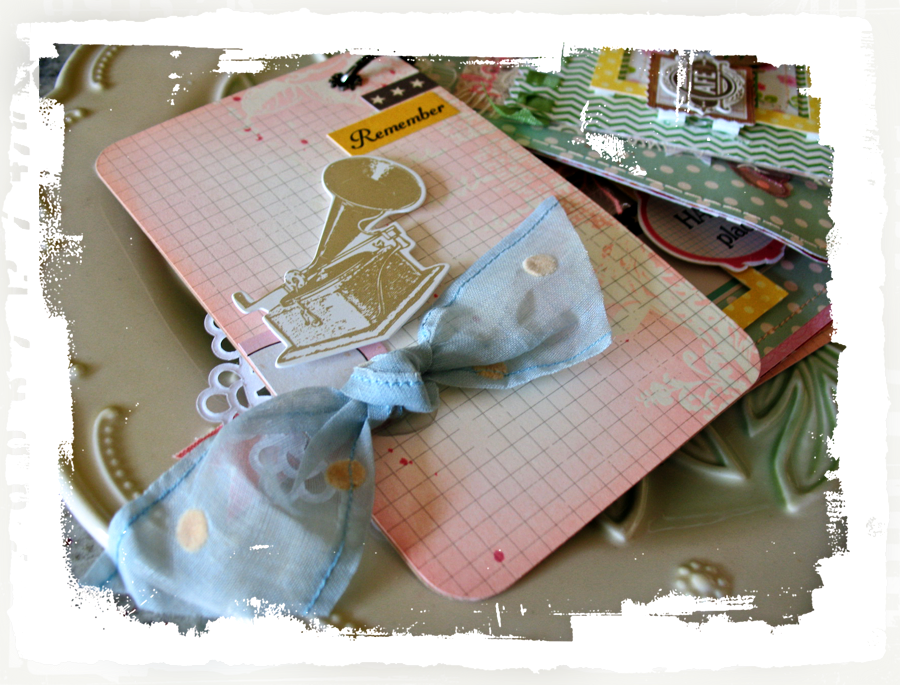 This is a great way to use up lots of those leftover stickers, too! Just run them off of the edge of the page, and trim them down.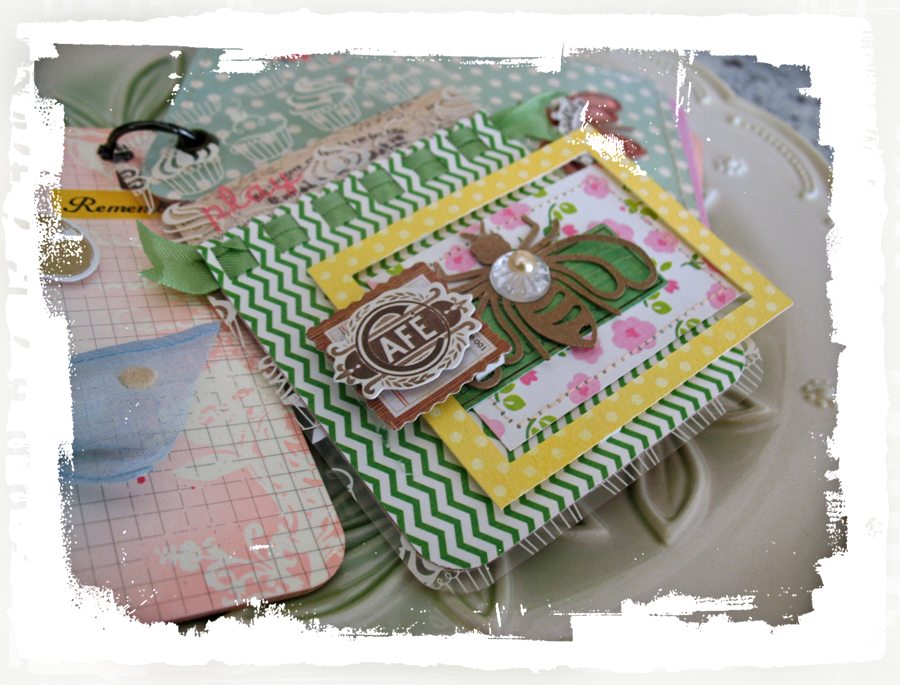 You can also run small pieces through your Cricut and cut out some really cool shapes like this bumble bee or the little doily below.
Teeny tiny ephemera pieces add a little dimension to pages, too.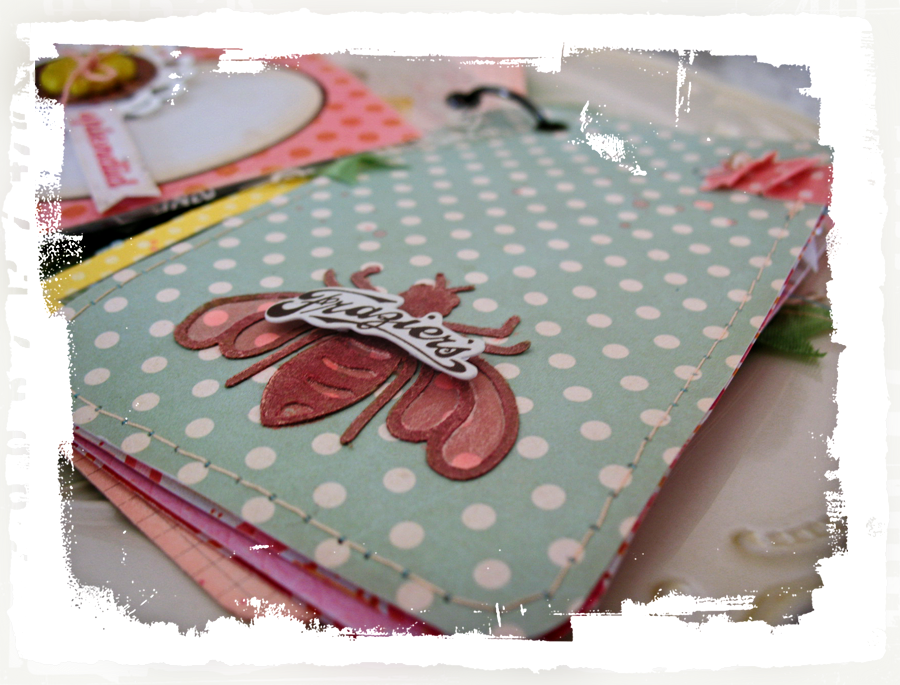 Mini banners are a great way to add a little pop to your pages, too, like this one I made using the Lily Bee stickers and then stitching across them. I must confess that I also have tons of almost empty bobbins, so I even used up all of them in an effort to declutter - I KNOW. It's a little crazy, but it works, and nobody ever sees the bottom thread...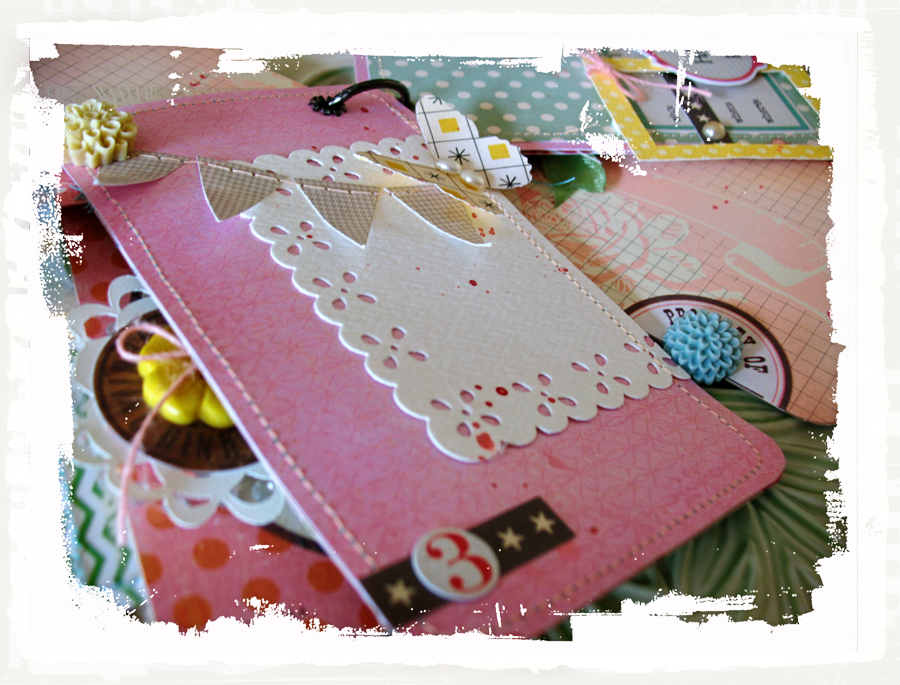 Small pieces also make good frames.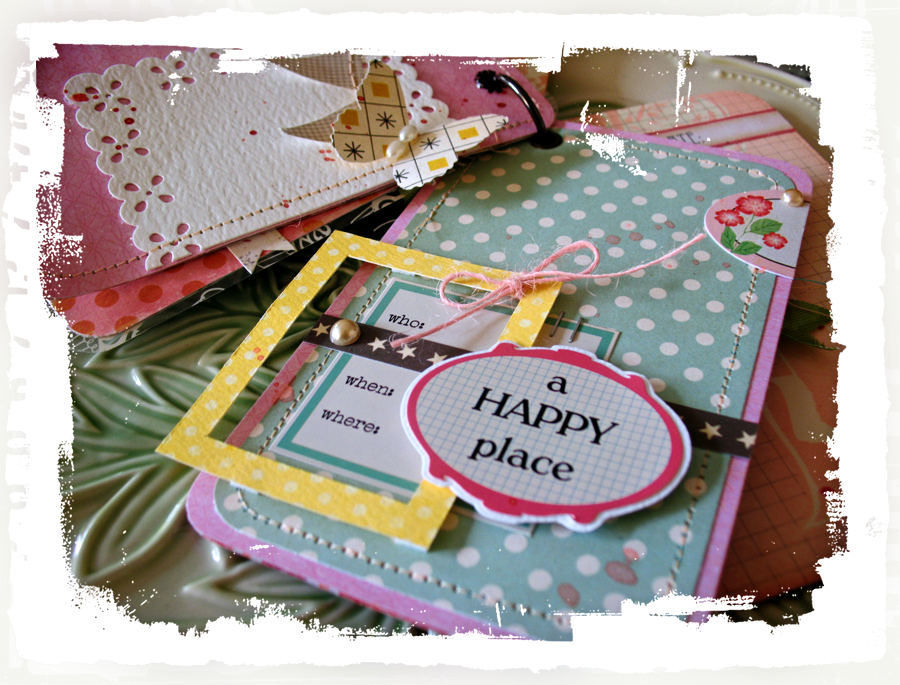 Punch out shapes from teeny scraps like the butterfly below.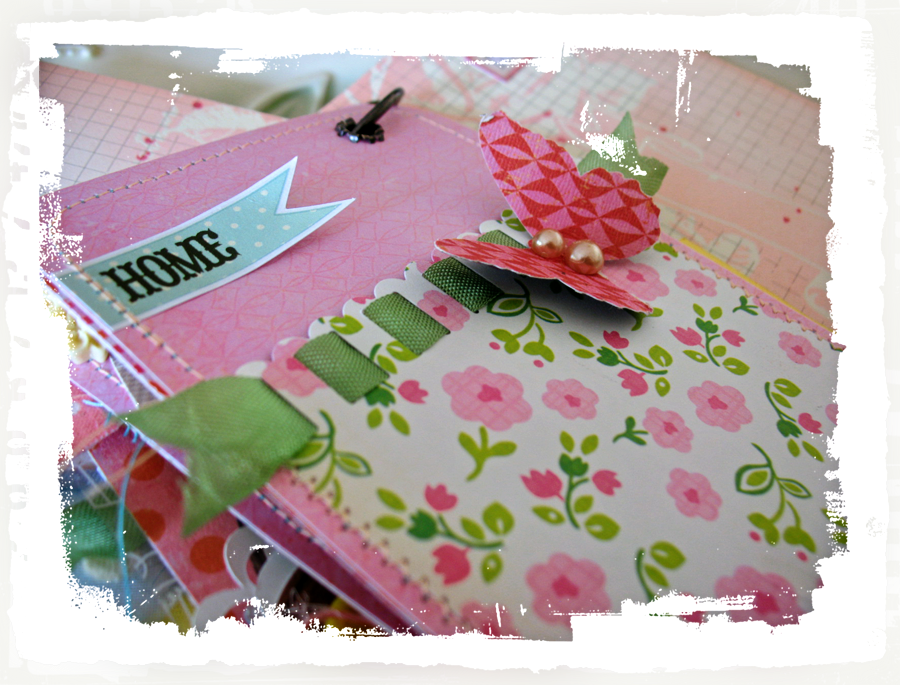 So grab your pile of scraps and get busy! It was such a fun little project to make, and didn't take much time, either!
Happy scrappin'!
Britt